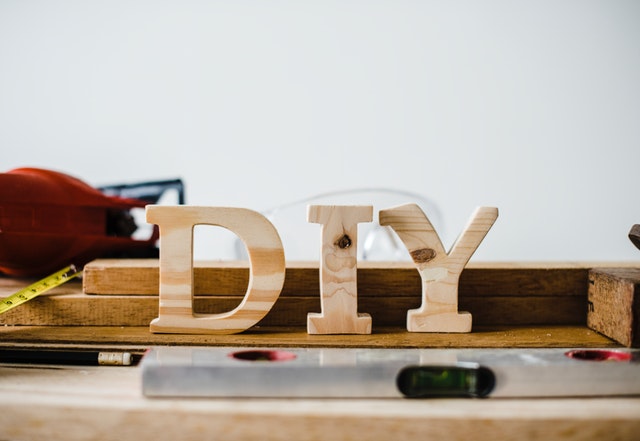 Preparing your Savannah or Brunswick, GA home for the upcoming hurricane season doesn't require costly installation by a professional. With the right products and tools, you can do the project yourself. One such job is DIY AstroGuard installation in Savannah and Brunswick, GA.
Why DIY AstroGuard Installation is the Best Option for Your Savannah or Brunswick Home
There are countless benefits to AstroGuard's hurricane protection for your Savannah or Brunswick home, particularly related to the ability to DIY the project, rather than hire a professional. From saving money to learning a valuable skill, below are the reasons you can benefit from a DIY AstroGuard hurricane system installation in the Savannah and Brunswick areas of GA.
1. Your Wallet Will Thank You
Professional installation can cost hundreds of dollars. You pay for labor and knowledge that the expert brings. For a DIY system like AstroGuard, the pros are not necessary. Instead, spend some time with the AstroGuard system's comprehensive yet simple instructions, and you can save yourself the expensive bill.
2. DIY Projects Get You Moving
A DIY project can actually help you stay active, build your strength, and feel more energized. Exercise and activity give you a boost of energy, and while you're occupied with a DIY AstroGuard installation, you're getting some much-needed fresh air.
3. Learning and Problem-Solving
DIY AstroGuard installation on your coastal home in Savannah or Brunswick, GA can help exercise your brain's ability to solve problems in a new way. Learning new skills keeps your brain active and advancing, so you can grow towards new, more complicated DIY projects for your home. This type of learning—building on top of previous knowledge—is called cumulative learning, and it is quite powerful in boosting confidence as you challenge yourself in new ways.
4. A Job Well Done
Once you've completed a task around the home, it's undeniable that you'll feel a sense of satisfaction and accomplishment. Even better, DIY AstroGuard installation on your home will leave you feeling safe and secure when hurricane season hits Savannah and Brunswick, GA. When your friends and family ask you about your home's newest addition, you'll have full bragging rights that you secured the family with a new hurricane protection system.
5. Increases the Value of Your Home
Hurricane protection for your home will not only increase the resale value of your home but will also reduce or eliminate hurricane damage that could affect your home's curb appeal should you ever decide to sell. Invest in a good system and start protecting your investment today. When you DIY AstroGuard installation, you're taking a step toward increasing the ROI of your home and the safety of your family and belongings.
6. Teaching Someone or Helping Someone
DIY projects build up your social life too. Once you've acquired a new skill, your friends, family, neighbors, and even coworkers may have questions that you have the answers too. You might even get to know your neighbor better when they ask for tips and tricks for their own DIY AstroGuard installation in Savannah or Brunswick, GA. The ability to work alongside someone and help a family improve their home is rewarding and sure to strengthen your relationships.
DIY AstroGuard is the Best Way to Protect Your Georgia Home
Among all of the hurricane protection system options out there, AstroGuard's DIY installation capability makes it the perfect solution for your home in Savannah or Brunswick, GA. AstroGuard's intelligent construction means every element is thoughtfully designed with the user in mind, from the ease of DIY AstroGuard installation to strength against the harshest weather conditions in Savannah and Brunswick.
In addition, AstroGuard provides substantial protection that you can count on during the severe storms that are typical of hurricane season. With the ability to deploy and take down the system at the drop of a hat, your home will be protected when necessary while maintaining its regular appearance as soon as the storm is over.
If you live in the Savannah or Brunswick, GA region, your coastal home will benefit from the AstroGuard hurricane protection system. So will your wallet because YOU can DIY the installation! Discover your home's perfect hurricane solution by calling the West Shore Hurricane Protection team at 727-488-8182 or by contacting us online.