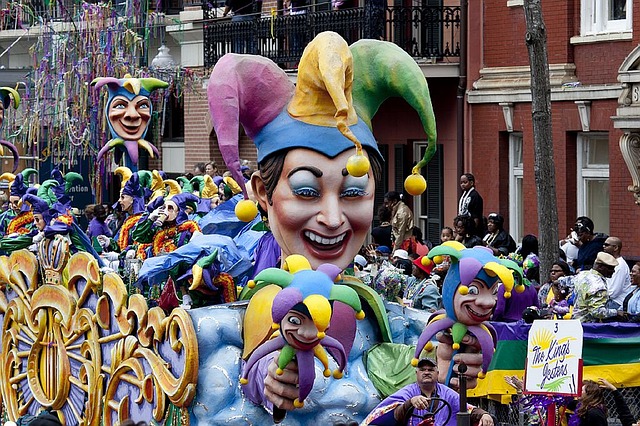 Your coastal home in New Orleans needs to be prepared with DIY AstroGuard Installation when hurricane season strikes. Rather than spending your money on the costly installation of permanent solutions on your home in New Orleans, consider AstroGuard, the hurricane fabric with easy DIY installation.
DIY Hurricane Fabric was developed to provide a solution to a very common problem in coastal cities such as New Orleans. As a result, many of the features offer high value in comparison to the low cost of the hurricane solution.
Features that you can expect in every panel of DIY Hurricane Fabric on your New Orleans home include:
Smart Design
It's clear in the design of DIY Hurricane Fabric that the goal was to provide one of the safest systems available, without sacrificing the ability for New Orleans homeowners to install it themselves. In addition, DIY Hurricane Fabric can be easily replaced whenever one of the panels is damaged on your New Orleans home. This is especially unique as most other hurricane protection systems require that you hire a professional to replace every aspect of the window covering entirely.  
Full Envelope Protection
A common concern among many New Orleans homeowners is roof lift off and openings being blown in. The developers of DIY Hurricane Fabric have also thought of this occurrence and developed a full envelope system that prevents pressurization by enveloping the entirety of every opening on your home.
Highly Rated
Pitted against the highest standards of hurricane protection, DIY Hurricane Fabric lives up not only to New Orleans building code standards but also to the stringent Florida Building Code and Miami-Dade testing. This system has earned Florida Building Code #15208 and Miami-Dade NOA #12-1004.02 approvals.
DIY AstroGuard Installation: It's Easy!
Armed with just a few materials, you'll be able to get started on your own New Orleans home's DIY AstroGuard installation. Here's what you need to get started:
Materials:
Marker

Ladder

Measuring tape

Phillips head screwdriver

Drill and its drill bits

AstroGuard Hurricane Fabric Panels

Hardware and clips purchased with AstroGuard
Quick and Easy Steps:
To begin, check which side of your windows and other openings require the AstroGuard clips. If you're attaching your fabric panels to the top of an opening, begin at the top. Otherwise, start to the left of the opening.
Then, mark 2 inches from the corner of the side you determined you are attaching first. Clips should generally be placed 12 inches apart unless otherwise stated or depending on your home and the area being covered. Once you've marked your clip points, attach your clip.
After attaching your clip, slide the hurricane fabric between the top and bottom pieces of the clip, matching the edge of the fabric with the first notch.
Once your DIY AstroGuard installation has gotten to this point, it's time to drill and mount the clips onto your New Orleans home openings. Center your hurricane fabric over the opening and make a mark where the first clip will be attached in the upper left corner. Drill a hole in this spot, then stretch the fabric across the space and drill where the clips will be positioned. Attach anchors and fabric, not pulling too tightly.
After ensuring that your DIY AstroGuard installation has been done correctly on your New Orleans home, your work is almost done. Simply remove the fabric and label it accordingly, making it simple to deploy and cover the right windows with the right fabric panel in just minutes when the time comes.
The remarkable benefit of DIY AstroGuard Installation is that when the panels are not deployed, your home looks as if nothing happened, preserving your New Orleans home's exterior aesthetic. AstroGuard is designed to be easily folded, stored in storage bags, and tucked away in whatever space you have for it. All that you have to remember when it comes to storing is ensuring that the fabric is dry and clean.
That's it!
A DIY Solution With Benefits for Years
There are so many benefits to DIY AstroGuard Installation for your New Orleans home! Below are the benefits that our customers experience time and again:
It saves you money on costly alternatives, installations, or replacement of cheaper options.

You learn a new skill as you DIY.

Highly rated protection systems increase the value of your home.
Get started protecting your New Orleans home with DIY AstroGuard Installation. With just a few measurements of your home in New Orleans, our experts will be able to provide you with a free quote for DIY AstroGuard Installation so that you can be prepared when hurricane season strikes. Contact us today at 727-488-8182 or online!